This trip will really take your breath away at the very start. We will walk through the Partisan Hospital, between the barracks and huts where wounded soldiers were cured and you will get the picture of the struggle for the successful operation of this place. After this experience, we will continue our journey in an old mining town called Idrija, famous for its once second-largest mercury mine in the world, which has been featured on the UNESCO World Heritage list since 2012. The old centre of the town today still remains completely authentic and shows us the importance of the mine in the development of the town. The Idrija-Cerkno region will charm you with friendly locals, ethnological particularity, important cultural, technical and historical monuments, and an extraordinary culinary offer.
Highlights
The Franja Partisan Hospital– cultural monument of national importance
Idrija Mercury mine – UNESCO world heritage
Wild lake
Countryside
Friendly and hospitable local people
Excellent local authentic gastronomy
Program
Partisan Hospital Franja
The Partisan Hospital Franja is a synonym for compassion and unification of nations, since wounded soldiers of many other nationalities were treated there. The monument was also awarded the European Heritage Label. It is situated between a forest and a crystal clear stream in an extremely well-thought-of and difficult-to-access location, which prevented the enemy to discover it. Through the stories told by medical staff, wounded soldiers and locals we realize how well-organized the work and life in the hospital were and how the staff made a sacrifice to take care of the wounded.
Idrija
Idrija is for sure one of the gems of Slovenia. It is famous for its once second biggest mercury mine in the world, which influenced importantly the economical, technological and also cultural development of the town and its surroundings. The Gewerkenegg castle that beautifies the town was built gradually by formerly private German owners of the mine for the use of storing mercury. The German mining life brought along also some new cultural habits that slowly entered in the hearts of the locals, as well as an interesting and very difficult manual skill-lacemaking skill. Housewives in Idrija mastered the technique and developed some new approaches through centuries, which resulted in a unique lace now called Idrijska Čipka. The half century long tradition of lace-making is kept alive with the only lacemaking school in the world and an annual traditional festival of Idrija lace (Idrijska Čipka). We can admire all the lace history of Idrija in the Gewerkeneg castle.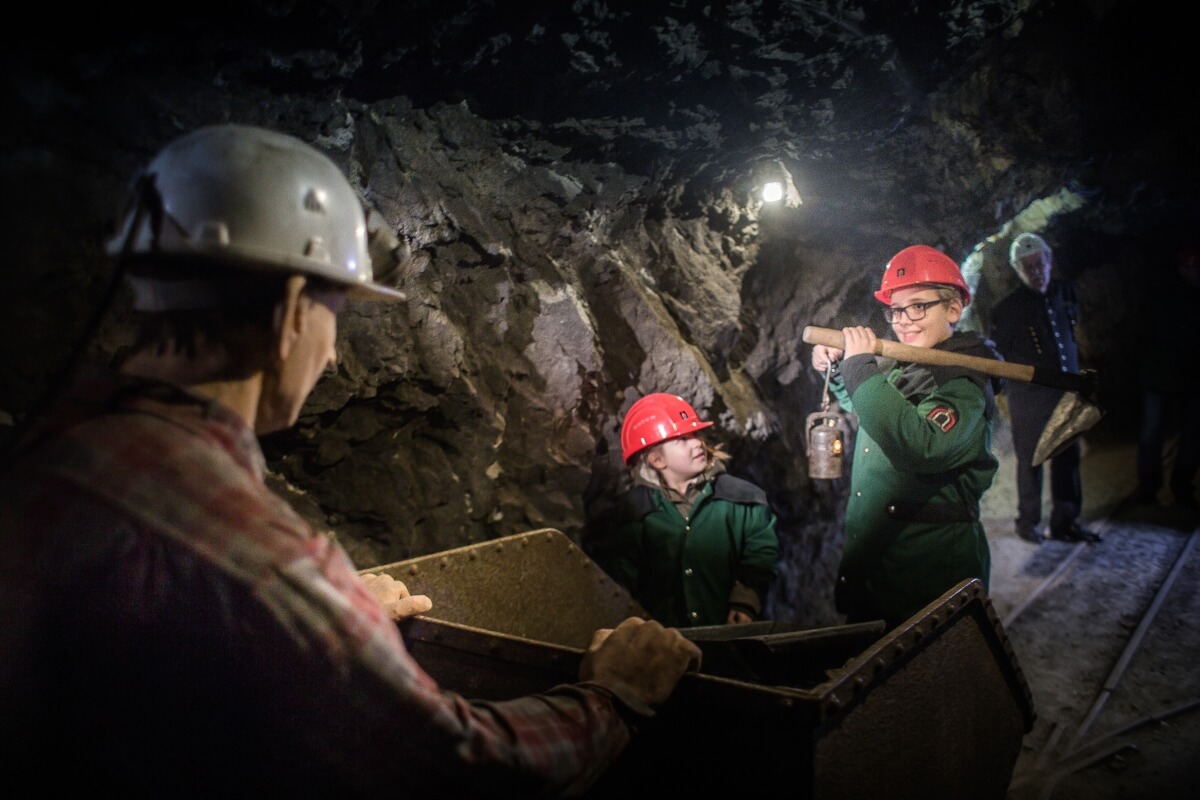 Other information
Departure time can be agreed upon based on your wishes. We do reccomend starting at 8.30.
Departure location by agreement. We can pick you up from our local accomdation, meet at our agency in Kanal or other location that suits you.
This is a day trip lasting aprox 10 hours.
Included
Organization of the trip
Departure and arrival at our agency in Kanal or at your accommodation or by agreement
Travelling in comfortable air-conditioned vehicle
Parking fees, local taxes, insurance
Professional English or Italian speaking guide
Bottled water during the trip
Visit of the Cerkljansko area
Entrance to the Franja Partisan Hospital
Visit of the town of Idrija
Entrance to the Mine Museum Anthony's Main Road
Visit of the Wild lake
Not included
Other eventual entrance fees
Food and beverage
Tip
We usually travel with maximum 3 or 4 guests so we can take our off-road car with which we can drive on all back roads. It is also possible to arrange small groups of max 8 people, by agreement we exceptionally allow larger groups of visitors
You can take with you some snacks, but it's not necessary since we are always passing by local inns and other providers
The day will be long so we suggest you to wear comfortable clothes and shoes and always take with you a warmer jacket
Difficulty: Medium – walking through the gorge of the Franja Partisan Hospital